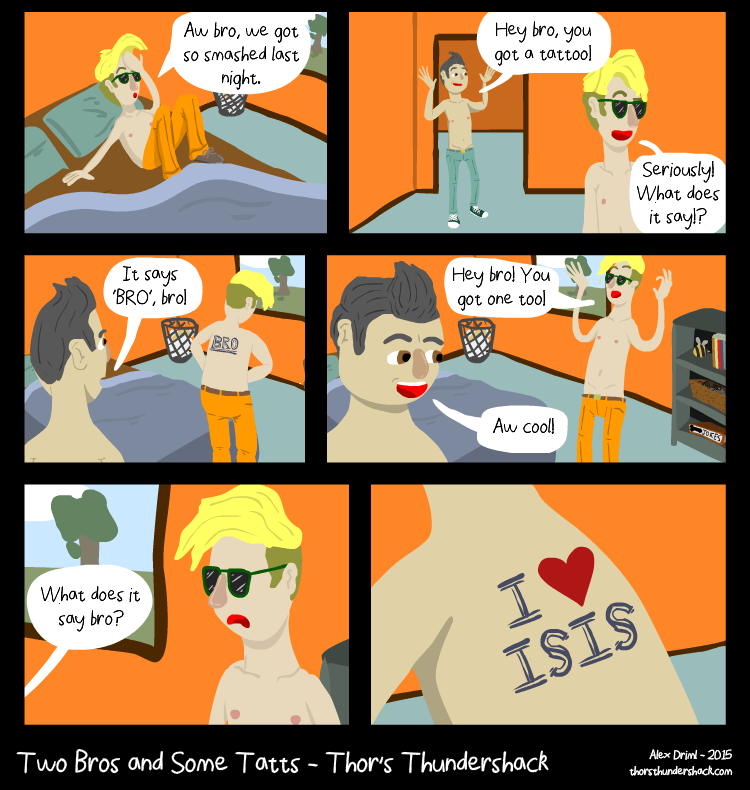 Well, I'm officially moving my update schedule from Sundays to Thursdays, because, you know, that makes sense.
Comic transcript
Jake: Aw bro, we got so smashed last night.
Lee; Hey bro, you got a tattoo!
Jake: Seriously! What does it say!?
Lee: It says 'BRO', bro!
Jake: Hey bro! You got one too!
Lee: Aw cool!
Lee: What does it say bro?
The tattoo says "I <3 ISIS"
Reader comments
comments powered by Disqus